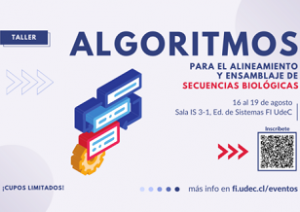 La investigadora del CITIC Susana Ladra impartirá del 16 al 19 de agosto el taller "Algoritmos para el alineamiento y ensamblaje de secuencias biológicas", organizado por la Facultad de Ingeniería de la Universidad de Concepción (Chile).
Leer más »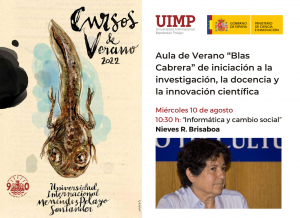 La investigadora del CITIC Nieves R. Brisaboa impartirá una ponencia en el Aula de Verano "Blas Cabrera" de iniciación a la investigación, la docencia y la innovación científica, que se desarrollará entre el 8 y el 12 de agosto en el Palacio de la Magdalena de Santander, organizada por la Universidad Internacional Menéndez Pelayo (UIMP) en colaboración con el Ministerio de Ciencia e Innovación.
Leer más »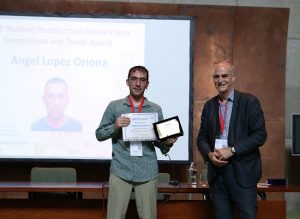 El investigador del CITIC Ángel López Oriona ha sido premiado en la 17th Conference of the International Federation of Classification Societies (IFCS 2022), celebrada del 19 al 23 de julio en Oporto, por su trabajo Unsupervised classification of categorical time series through innovative distances, que desarrolló junto con el investigador del CITIC José Antonio Vilar y el profesor de la Universidad de Roma La Sapienza, Pierpaolo D'Urso.
Leer más »
IMPULSAMOS LA I+D APLICADA A LAS TIC


Cuatro áreas de investigación principales: Inteligencia Artificial, Ciencia e Ingeniería de Datos, Computación de Altas Prestaciones, Servicios y Redes Inteligentes y un área transversal: Ciberseguridad.
En 2016 la Xunta de Galicia reconoce al CITIC como Centro Singular de Investigación de Galicia. En 2019 renueva la acreditación y pasa a denominarse Centro de Investigación del Sistema Universitario de Galicia.
Proyectos I+D+i activos / año