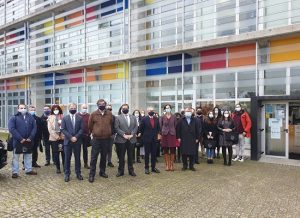 O Centro de Investigación TIC (CITIC) da Universidade da Coruña acolleu este xoves, Día Internacional das Persoas con Discapacidade, a presentación do proxecto Talentos Inclusivos, desenvolto en colaboración con ASPACE Coruña e apoio do Consello Social da UDC. Esta iniciativa recibiu unha axuda de 30.000 euros por parte da Fundación Española para a Ciencia e a Tecnoloxía (FECYT), dependente do Ministerio de Ciencia, Innovación e Universidades.
Read More »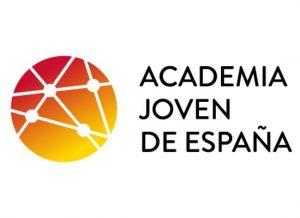 La Academia Joven de España (AJE) abre una nueva convocatoria de 10 plazas de Académicos de Número. Las solicitudes podrán ser enviadas hasta el 15 de enero de 2021.
Read More »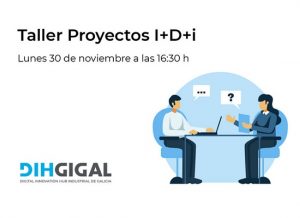 El CITIC participa este lunes 30 de noviembre en el Taller Proyectos I+D+i organizado por el Digital Innovation Hub Industrial de Galicia (DIHGIGAL). El CITIC estará representado por el responsable de Transferencia Tecnológica del centro, Manuel Bustabad. Este evento está orientado a motivar a las empresas a desarrollar sus proyectos de I+D+i, así como a favorecer la conexión de oferta y demanda tecnológica y el intercambio de buenas prácticas empresariales.
Read More »
WE PROMOTE R&D APPLIED TO IC


Four research areas: Artificial Intelligence, Data Science and Engineeing, High Performance Computing, Intelligent Networks and Services, and one cross-disciplinary stream: Cybersecurity.
Active R&D&I Projects / year