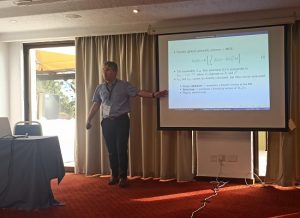 Los investigadores del CITIC Ricardo Cao, Rebeca Peláez y Beatriz Piñeiro participaron en el congreso ISNPS2022 (International Symposium on Nonparametric Statistics) celebrado en Pafos, Chipre, del 20 al 24 de junio. En él se presentaron los avances y tendencias recientes en varias áreas da estadística no paramétrica, con el fin de facilitar el intercambio de ideas, promover la colaboración entre personal investigador de todo el mundo y contribuir al mayor desarrollo del campo.
Read More »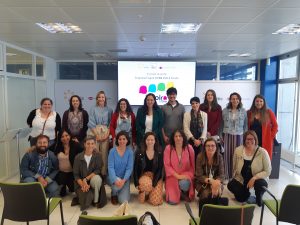 El jueves 23 de junio el CITIC acogió la jornada de cierre del programa Inspira STEAM 2022 en la provincia de A Coruña, que estuvo coordinado por la investigadora Verónica Bolón y que cuenta con el apoyo del CITIC y el Campus Innova de la UDC. Al acto acudieron mentoras/es y tutoras/es participantes en la iniciativa para compartir los resultados obtenidos en la primera edición del programa, que busca fomentar las vocaciones científico-tecnológicas entre la juventud
Read More »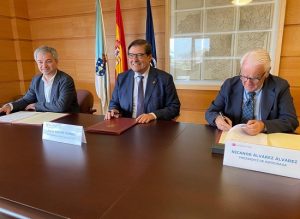 El rector de la Universidade da Coruña, Julio Abalde, y el presidente de la Asociación Pro Personas con Discapacidad Intelectual de Galicia, Aspronaga, Nicanor Álvarez, firmaron esta mañana un convenio de colaboración para intensificar la investigación en el ámbito de la discapacidad a través del CITIC.
Read More »
WE PROMOTE R&D APPLIED TO IC


Four research areas: Artificial Intelligence, Data Science and Engineeing, High Performance Computing, Intelligent Networks and Services, and one cross-disciplinary stream: Cybersecurity.
Active R&D&I Projects / year