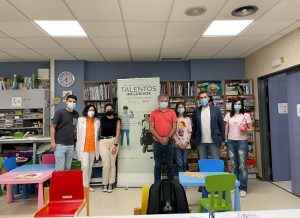 Con motivo del Día del Niño Hospitalizado, el CITIC participó en un taller lúdico-pedagógico de robótica dirigido a niños ingresados en el Complejo Hospitalario Universitario de Santiago (CHUS). La actividad tuvo lugar el viernes 13 de mayo, organizada por el Colexio Profesional de Enxeñaría en Informática de Galicia (CPEIG) en colaboración con la Asociación de Ayuda a Niños Oncológicos de Galicia (ASANOG).
Read More »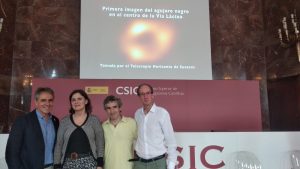 La investigadora del CITIC Minia Manteiga, que actualmente ejerce el cargo de vicepresidenta de la Sociedad Española de Astronomía (SEA), asistió ayer, en la sede del CSIC de Madrid, al acto de presentación de la primera imagen de un agujero negro situado en el centro de nuestra galaxia, la Vía Láctea.
Read More »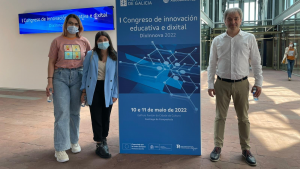 Los días 10 y 11 de mayo tuvo lugar el I Congreso de Innovación Educativa y Digital, DixInnova 2022, en el Edificio Fontán de la Cidade da Cultura de Santiago. El CITIC presentó el proyecto Talentos Inclusivos, junto con ASPACE Coruña, al profesorado y alumnado de centros educativos de toda Galicia.
Read More »
WE PROMOTE R&D APPLIED TO IC


Four research areas: Artificial Intelligence, Data Science and Engineeing, High Performance Computing, Intelligent Networks and Services, and one cross-disciplinary stream: Cybersecurity.
Active R&D&I Projects / year