International, Interdisciplinary and Intersectoral Information and Communications Technology
Congress for young researchers in ICT area to share their work in a collaborative atmosphere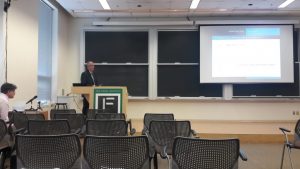 El investigador del CITIC Carlos Vázquez Cendón ha participado como conferenciante invitado en el Workshop on Impacts of Climate Change on Economics, Finance and Insurance, celebrado del 19 al 23 de septiembre de 2022 en el prestigioso Fields Institute de Toronto, un centro de investigación en el que participan varias universidades canadienses.
Read More »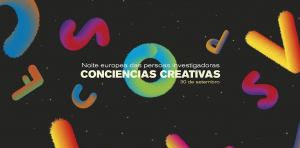 Conocer los avances en el desarrollo del software inteligente de apoyo a la toma de decisiones y la aplicación de los últimos modelos de inteligencia artificial en el diagnóstico por imagen desarrollados por el CITIC. Estos fueron los objetivos de la visita que realizó este martes el equipo directivo del Colegio de Médicos de A Coruña a las instalaciones del CITIC, en la que participaron tanto el director, Manuel F. González Penedo, como el subdirector del centro, Javier Pereira.
Read More »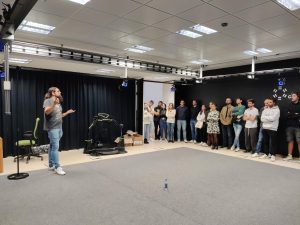 Tras el parón vacacional, este martes 27 de septiembre se han retomado los Desayunos TIC Talk, un ciclo de reuniones informales dirigidas al personal investigador del CITIC que se encuentra en las primeras etapas de su carrera, para compartir la investigación que se realiza en el centro y potenciar la transversalidad y la colaboración. En esta quinta sesión, el responsable de Sistemas del centro, Alejandro Mosteiro, hizo un recorrido por las instalaciones del centro, centrándose en los nuevos laboratorios de Robótica, de Realidad Virtual y Localización, y de Impresión 3D, así como el Centro de Procesado de Datos y el Demostrador Tecnológico.
Read More »
WE PROMOTE R&D APPLIED TO ICT


Four research areas: Artificial Intelligence, Data Science and Engineering, High Performance Computing, Intelligent Networks and Services, and one cross-disciplinary stream: Cybersecurity.
Active R&D&I Projects / year