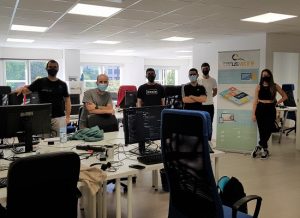 Torusware, startup creada por un equipo de investigadores del CITIC, encabeza el ranking de las empresas gallegas que mejor gestionan el talento. Así lo determina el informe ARDÁN de Gestión del Talento en 2021, desarrollado por el Consorcio de la Zona Franca de Vigo.
Read More »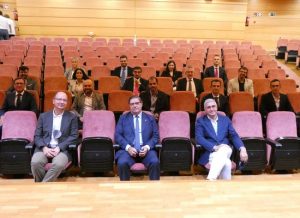 Este martes 14 de septiembre tuvo lugar en el Paraninfo del Rectorado de la Universidade da Coruña el acto de toma de posesión de nuevos catedráticos y profesorado titular de Universidad. Los investigadores del CITIC Germán Aneiros Pérez, Francisco Javier Bellas Bouza y Óscar Fontenla Romero tomaron posesión como catedráticos, y Enrique Fernández Blanco, Javier Parapar López y Óscar Pedreira Fernández lo hicieron como profesores titulares.
Read More »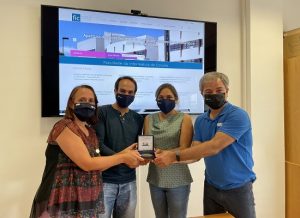 El proyecto "TFG para el desarrollo de aplicaciones informáticas de apoyo a la diversidad" dirigido por el subdirector del CITIC Javier Pereira Loureiro y los docentes de la Facultad de Informática y personal investigador del CITIC, Adriana Dapena Janeiro, Paula Castro Castro y Óscar Fresnedo Arias, ha resultado galardonado en la II Edición de los Premios a la Innovación Docente en Proyectos de Aprendizaje-Servicio de la Universidade da Coruña.
Read More »
WE PROMOTE R&D APPLIED TO IC


Four research areas: Artificial Intelligence, Data Science and Engineeing, High Performance Computing, Intelligent Networks and Services, and one cross-disciplinary stream: Cybersecurity.
Active R&D&I Projects / year