International, Interdisciplinary and Intersectoral Information and Communications Technology
Congress for young researchers in ICT area to share their work in a collaborative atmosphere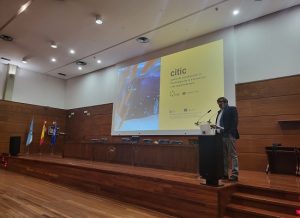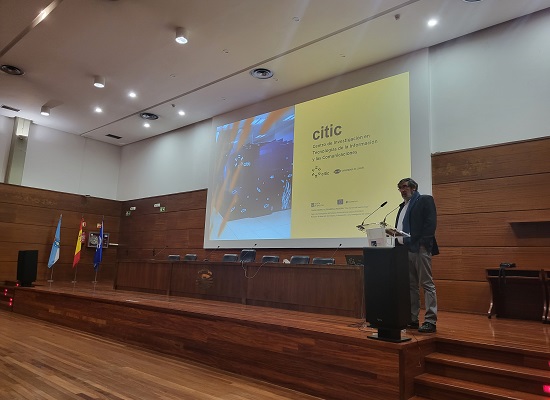 Hoy tuvo lugar en el salón de actos de la Facultad de Informática de la UDC la Asamblea Ordinaria del CITIC 2023, en la que el director del centro, Manuel F. González Penedo, presentó a toda la comunidad CITIC los resultados y las acciones realizadas en la anualidad 2022 en las áreas de investigación, transferencia e innovación, formación, comunicación y RRI (Responsible Research and Innovation).
Read More »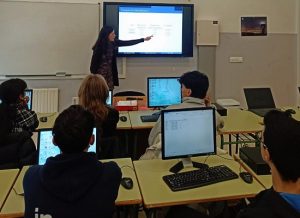 Las investigadoras del CITIC Ana López-Cheda y Rebeca Peláez impartieron el pasado 24 de enero un taller sobre análisis de datos a alumnado de 1º de bachillerato del IES Miraflores de Oleiros que participan en el programa STEMbach.
Read More »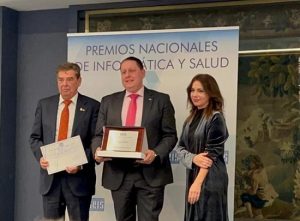 El investigador del CITIC Marcos Ortega Hortas recibió ayer en Madrid el Premio Nacional de Informática y Salud de la Sociedad Española de Informática de la Salud (SEIS), en la sección de Esfuerzo institucional o personal de investigación o innovación en proyectos para la utilización de las TIC en la salud o en la internacionalización de la actividad informática de la salud desarrollada en España.
Read More »
WE PROMOTE R&D APPLIED TO ICT


Four research areas: Artificial Intelligence, Data Science and Engineering, High Performance Computing, Intelligent Networks and Services, and one cross-disciplinary stream: Cybersecurity.
Active R&D&I Projects / year