International, Interdisciplinary and Intersectoral Information and Communications Technology
Congress for young researchers in ICT area to share their work in a collaborative atmosphere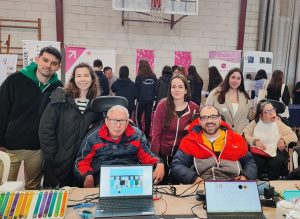 El pasado viernes, 17 de marzo, el CITIC participó en la II Feria de Orientación Académica y Profesional, organizada por el Concello de Oleiros en colaboración con diferentes centros educativos y que tuvo lugar Pabellón Arsenio Iglesias de Santa Cruz. En el evento participaron más de una treintena de entidades con la finalidad de orientar académica y profesionalmente a alumnado de los últimos cursos de enseñanza secundaria.
Read More »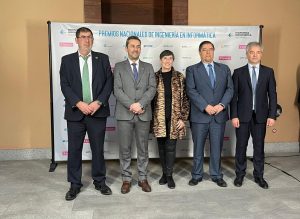 Talentos Inclusivos, el programa colaborativo puesto en marcha por el CITIC de la UDC y Aspace Coruña acaba de recibir el reconocimiento por parte del Consejo General de Colegios Profesionales de Ingeniería de Informática de España (CCII) que, en esta primera edición, le otorgó el premio nacional en la categoría "Humanismo y Compromiso Social".
Read More »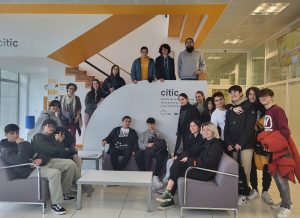 Hoy visitó el CITIC un grupo de 20 alumnas y alumnos de 2º de Bachillerato del Colegio Sagrado Corazón, Franciscanas, de A Coruña. Tras una breve exposición de las líneas de actividad del CITIC, el alumnado pudo conocer de la mano de Alejandro Mosteiro, responsable de la Unidad de Sistemas del CITIC, algunos proyectos del ámbito de la robótica, como el Robobo.
Read More »
WE PROMOTE R&D APPLIED TO ICT


Four research areas: Artificial Intelligence, Data Science and Engineering, High Performance Computing, Intelligent Networks and Services, and one cross-disciplinary stream: Cybersecurity.
Active R&D&I Projects / year