International, Interdisciplinary and Intersectoral Information and Communications Technology
Congress for young researchers in ICT area to share their work in a collaborative atmosphere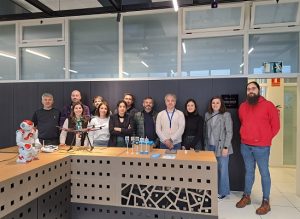 Esta semana, profesorado de centros de educación secundaria de Turquía y Chipre, acompañados por el profesor de la Facultad de Economía y Empresa de la UDC Felix Puime, visitaron el CITIC con el objetivo de establecer posibles líneas de colaboración en proyectos de temática STEM
Read More »
El trabajo "Neural James-Stein Combiner for Unbiased and Biased Renderings", desarrollado por el investigador del CITIC José A. Iglesias Guitián junto con Jeongmin Gu y Bochang Moon del Gwangju Institute of Science and Technology – GIST de Corea del Sur, se presentará en SIGGRAPH Asia 2022, uno de los eventos más importantes a nivel internacional en el ámbito de la computación gráfica y las técnicas interactivas.
Read More »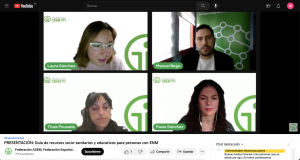 El pasado 15 de noviembre, coincidiendo con el Día Nacional de las Enfermedades Neuromusculares, la Federación ASEM presentó la Guía de Recursos Sociosanitarios y Educativos para Personas con Enfermedades Neuromusculares, que ha contado con la participación de investigadoras del CITIC lideradas por Thais Pousada. Se trata de una versión actualizada y ampliada de la guía realizada en 2013, y surge de la necesidad de ofrecer información más completa y adaptada a un formato digital para facilitar la búsqueda de recursos.
Read More »
WE PROMOTE R&D APPLIED TO ICT


Four research areas: Artificial Intelligence, Data Science and Engineering, High Performance Computing, Intelligent Networks and Services, and one cross-disciplinary stream: Cybersecurity.
Active R&D&I Projects / year