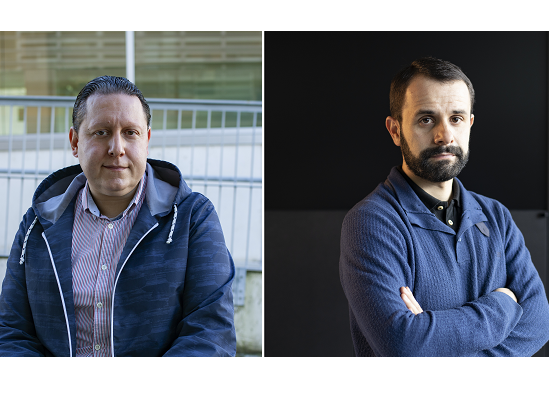 Marcos Ortega y Jorge Novo, galardonados con un accésit en el SIREV 2021
La comunicación Early Changes in Choriocapillaris Flow Voids as an Efficacy Biomarker of Photodynamic Therapy in Central Serous Chorioretinopathy, de la que Marcos Ortega y Jorge Novo son coautores, ha sido galardonada con un accésit en el VII International Congress of Research in Retina and Vision 2021 (SIREV 2021), celebrado de forma virtual del 24 al 26 de junio de 2021. El galardón obtenido pertenece a la categoría de "Premios Comunicaciones Libres de Investigación Clínica" a la que se presentaron más de 100 comunicaciones, resultando premiadas únicamente 5 de ellas.
El trabajo se enmarca en una colaboración con el servicio de oftalmología del Hospital Clínico San Carlos para utilizar técnicas avanzadas de inteligencia artificial en la obtención de biomarcadores que ayuden al diagnóstico temprano y seguimiento personalizado de patologías oculares en pacientes. En este caso, la tecnología desarrollada obtiene de manera automatizada un biomarcador novedoso (Flow Voids), recientemente establecido en la literatura clínica más prestigiosa, para evaluar cambios y realizar un seguimiento preciso en pacientes sometidos a tratamiento de terapia fotodinámica. Esta línea de trabajo está coordinada por Marcos Ortega y se encuentra enmarcada en la actividad investigadora desarrollada en el proyecto nacional Amadeus, del que Ortega es investigador principal, sobre desarrollo de tecnologías avanzadas para ayuda al diagnóstico de patologías oculares. Por parte del Hospital San Carlos está coordinado por los doctores José Ignacio Fernández-Vigo y Julián García Feijoó, este último ostenta el cargo de jefe del servicio de Oftalmología de dicho hospital.