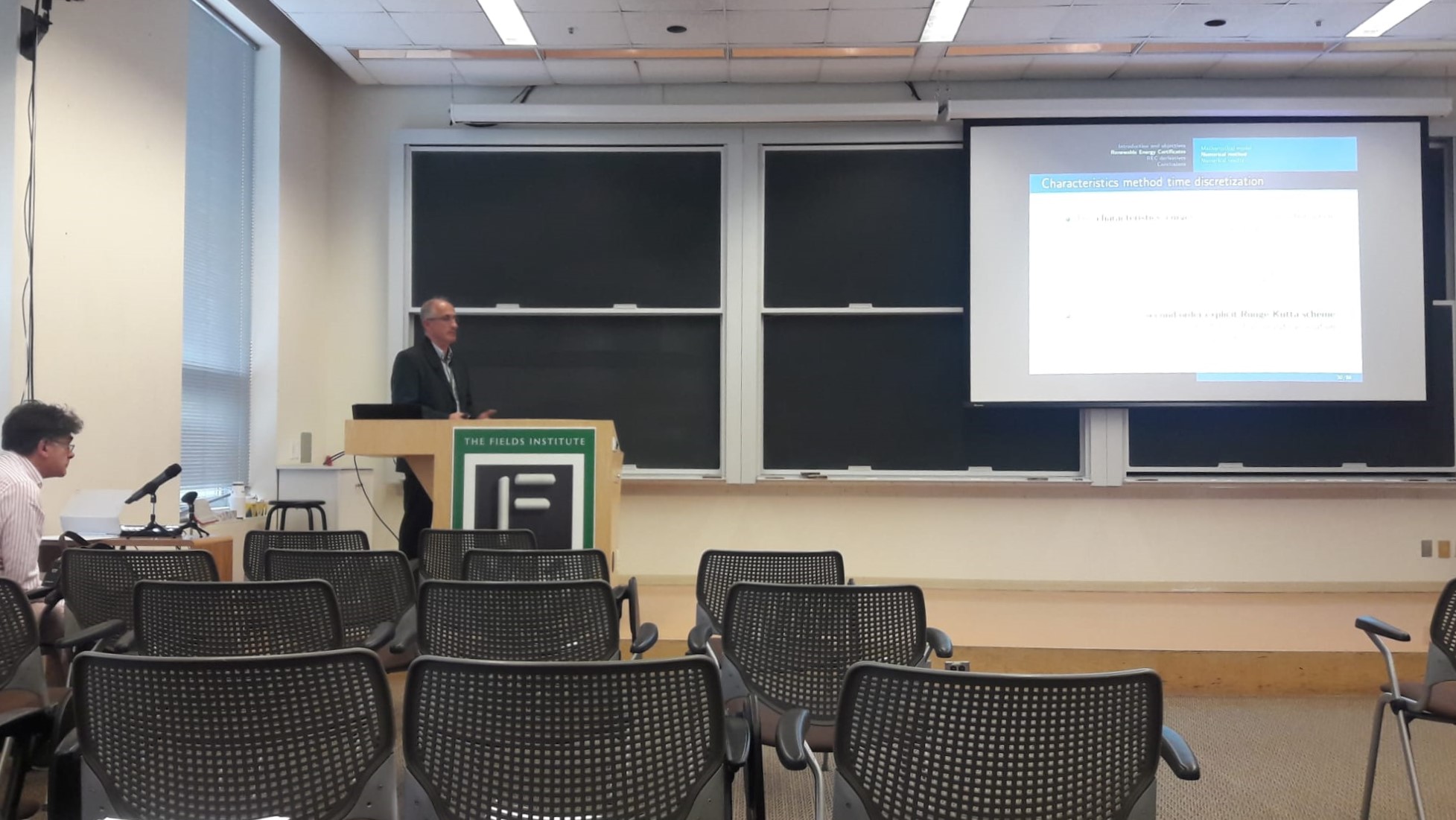 Carlos Vázquez Cendón imparte una charla invitada en el Fields Institute de Toronto
El investigador del CITIC Carlos Vázquez Cendón ha participado como conferenciante invitado en el Workshop on Impacts of Climate Change on Economics, Finance and Insurance, celebrado del 19 al 23 de septiembre de 2022 en el prestigioso Fields Institute de Toronto, un centro de investigación en el que participan varias universidades canadienses.
El investigador del centro impartió la charla "Pricing renewable energy certificates and some derivatives", en la presentó algunos nuevos métodos de fijación de precios para certificados de energías renovables o certificados verdes y productos derivados asociados. La ponencia es el resultado de un trabajo que desarrolló junto con María Baamonde y María Carmen Calvo Garrido, también investigadoras del CITIC.
La presentación puede consultarse a través de este enlace.