Curso Optimización avanzada de aplicaciones Java en Servidores Linux (4 Noviembre 2013)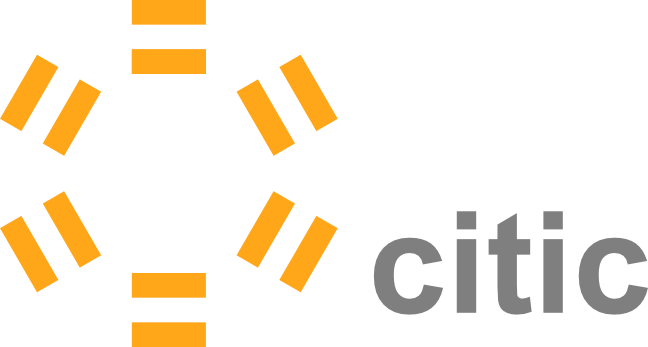 El CITIC en colaboración con la empresa de base tecnologica TORUS organiza una formación de alto nivel sobre Optimización Avanzada de Aplicaciones JAVA en servidores Linux el 4 de Noviembre de 2013.
OBJETIVO
El curso está orientado a la optimización avanzada de aplicaciones Java, con un temario enfocado tanto a desarrolladores como a ingenieros de rendimiento y administradores de sistemas, con un énfasis en su aplicación a proyectos Big Data en Java.
DIRIGIDO A:
Será un curso exclusivo para personal investigador CITIC.
PROGRAMA
JVM internals: Java Virtual Machine. Java memory model. Java execution model. Just-in-Time compilation. Reflection.

Linking to native code (C/C++): JNI. JNA. Intrinsics.

Profiling, JVM tuning parameters and optimization of Java codes: Profiling. Overview of profiling tools (e.g., visualvm, yourkit, vtune). JVM parameters. Performance analysis of sequential applications.

Overview of infrastructure-aware Linux server optimization: Optimization of Java on Intel Sandy Bridge NUMA architectures. Java support for GPUs and Intel Xeon Phi. Low latency networks (10/40 Gigabit Ethernet, InfiniBand). Impact of storage in performance. Impact of virtualization. High performance Java applications in a public IaaS (Amazon WS).

Java communication libraries: Java sockets performance evaluation and optimization. Optimization of JMS and MQ libraries.

Java parallel programming: Threads. Concurrency framework. Message-Passing in Java.

Case study: Guidelines on the optimization of a Java framework (e.g., Cassandra, Hbase or Coherence) based on the interest of the attendees previously reported by email.

OBSERVACIONES
El material del curso estará en inglés, aunque el profesor impartirá el curso en castellano.

El curso no requiere que los asistentes traigan portátil.

La estructura y contenido del curso es de nivel avanzado, muy denso de conceptos y será el profesor el que desarrolle los ejercicios prácticos.

La idea es que si los asistentes quieren afianzar esos conceptos dispondrán del material (documentación y ejercicios) que se les entregará al finalizar el curso para practicar y profundizar en los conceptos.
FORMADOR

Guillermo López Taboada
Doctor en Informatica, Profesor contratado doctor en la Facultad de Informática de la Universidad de A Coruña, dentro del grupo GAC (Computacion de Altas prestaciones) e investigador del Centro CITIC.
Co-fundador de la empresa spin-off TORUS, fundada en abril de 2013. Torus Software Solutions es una empresa de soluciones de software de comunicaciones ultrarrápido que permite acelerar aplicaciones en entornos donde el rendimiento es crítico, en especial en los ámbitos financieros, telecomunicaciones y energía. Esta joven empresa cuenta ya entre sus clientes a uno de los principales bancos del Reino Unido y está llevando a cabo proyectos para las principales compañías de los ámbitos TIC y financiero. Torus ha recibido los siguientes reconocimientos:
– Premio de la primera edición del UKTI Spain Technology Competition. galardón convocado a través de la Embajada Británica por UK Trade & Investiment, organismo gubernamental británico de negocios e inversión.
– Premio a la "Mejor empresa de base tecnológica" en la edición número 13 del Concurso de Proyectos Empresariales Innovadores de la Univesidad de Santiago de Compostela.
Guillermo cuenta con una dilatada trayectoria en el desarrollo de proyectos para las principales consultoras, agencias gubernamentales y compañías del sector, destacando sus trabajos para Hewlett-Packard y Amazon WS. Cuenta con 10 años de experiencia docente universitaria y ha impartido formación en cluster y cloud computing a personal de empresas punteras tanto a nivel nacional como internacional. Ha sido invitado en calidad de experto en tecnologías Java a numerosos eventos de la industria TIC en EE.UU y el Reino Unido.
LUGAR Y HORARIO:
Localización del evento: Edificio CITIC – Centro de Investigación TIC, Campus de Elviña 15071 (A Coruña).
4 de Noviembre 2013: 8 horas, de 9:30 a 13:30 y de 15:00 a 19:00.
INSCRIPCIÓN
Por favor, confirmar asistencia antes del 1 de noviembre a través del siguiente formulario:
Plazas limitadas. Se priorizará por orden de inscripción y de pago de la matrícula.
Cerrado el plazo de inscripción.
Ayudas del programa de consolidación y estructuración de unidades de investigación competitivas: Agrupación Estratégica CITIC.