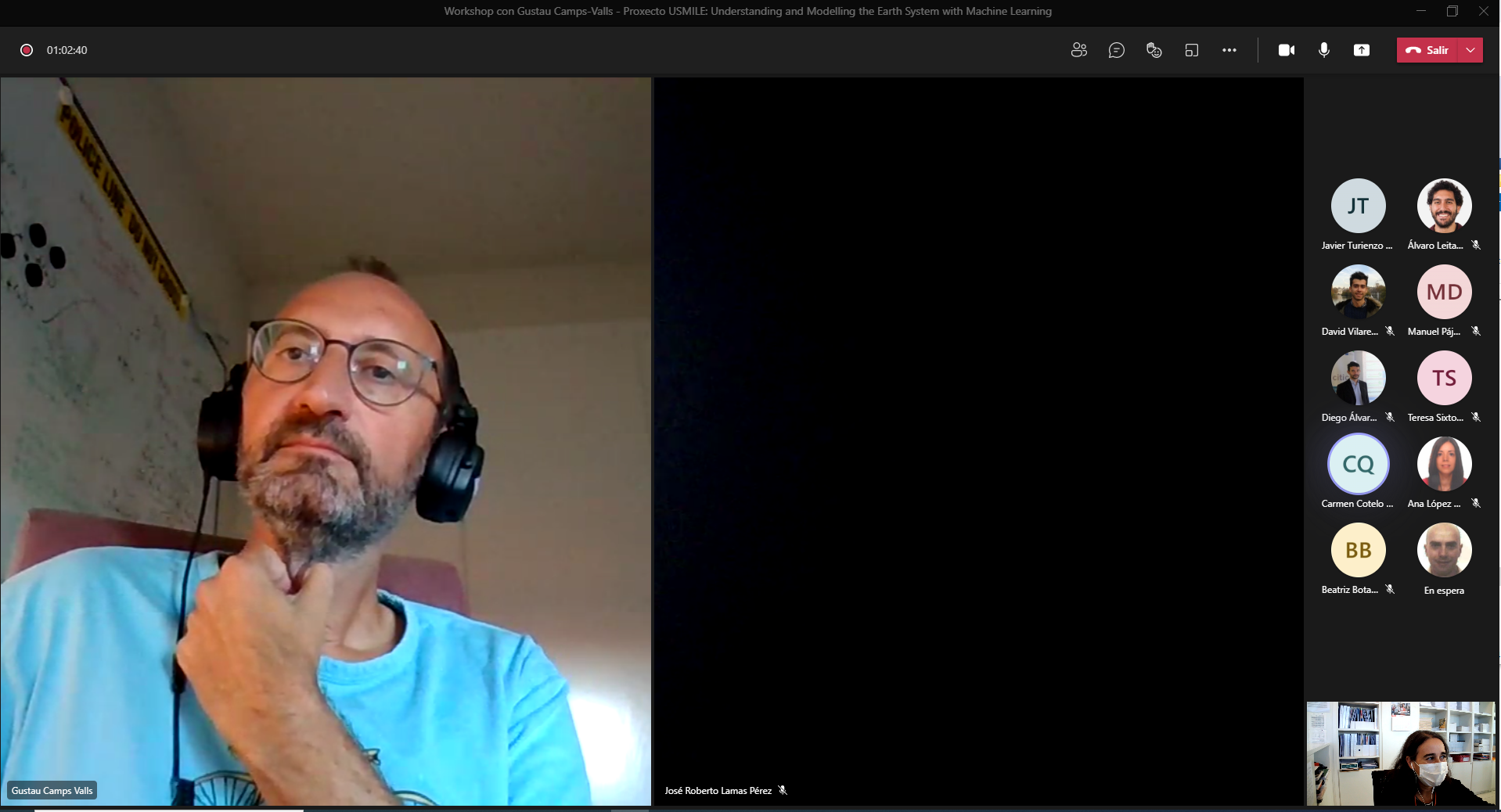 El CITIC organiza junto con FEUGA una serie de workshops para la preparación de candidaturas para ERC
El CITIC organiza junto con FEUGA el programa "Prepara tu candidatura para ERC", con el objetivo de asesorar al personal investigador en la presentación a las convocatorias del European Research Council (ERC). El pasado miércoles 6 de octubre dio comienzo la serie de workshops "Casos de éxito y experiencias de beneficiarios de ERC".
En esta primera sesión, el programa contó con la ponencia del investigador del Laboratorio de Procesado de Imágenes de la Universidad de Valencia, Gustau Camps-Valls, que presentó USMILE – Understanding and Modelling the Earth System with Machine Learning, proyecto Synergy Grant que inició el año pasado. El investigador presentó su proyecto y explicó su experiencia personal en cuanto a la participación en proyectos ERC, ya que ha recibido una Consolidator Grant.
Durante las próximas semanas, se desarrollará un nuevo workshop y una mesa redonda con la participación de investigadores e investigadoras que han sido beneficiarios del ERC, para continuar proporcionando apoyo y asesoramiento al personal investigador interesado.