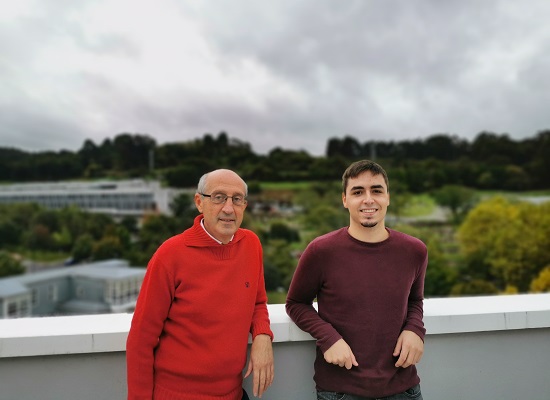 Investigadores del CITIC publican un trabajo sobre un innovador software basado en IA para la impresión 3D de productos farmacéuticos
Los investigadores del CITIC Brais Muñiz Castro y Gilberto Pérez, en colaboración con investigadores de la empresa de biotecnología FabRx (Reino Unido) y de la UCL (University College London), han publicado un artículo en la revista International Journal of Pharmaceutics, la segunda revista más citada en el ámbito de las ciencias farmacéuticas. El trabajo se titula "A novel machine learning approach for predicting the 3D printability of medicines" y explora un innovador software basado en Inteligencia Artificial para la impresión en 3D de productos farmacéuticos.
En el contexto de la medicina personalizada, el software basado en la web, llamado M3DISEEN, utiliza técnicas de aprendizaje automático para predecir el éxito de la impresión de dosis a medida. El software demuestra las capacidades de aprendizaje de la máquina para predecir múltiples parámetros clave en el modelado por deposición fundida (MDF), una de las tecnologías de impresión en 3D más utilizadas para los medicamentos personalizados.
La plataforma de Inteligencia Artificial es capaz de ofrecer altos niveles de precisión gracias a los cientos de formulaciones a medida generadas UCL-School of Pharmacy y la empresa FabRx, durante un período de seis años.
Además, M3DISEEN tiene el potencial de poder aplicarse a otras técnicas de impresión en 3D como la extrusión directa de polvo (EDP), una de las diversas tecnologías innovadoras aplicadas por FabRx.