El CITIC, presente en el Foro EURO MED TELCO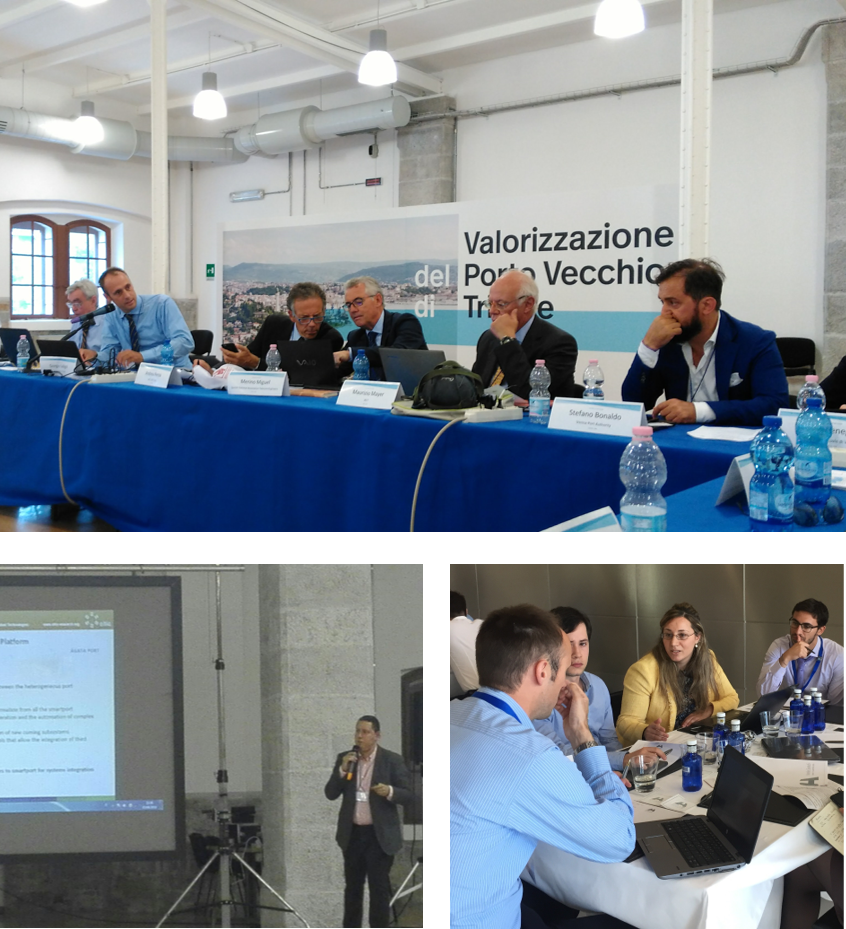 Tras la intervención del CITIC en el 'ICT innovation in shipping and Smart Port Management in the Mediterranean Area', celebrado en Valencia el pasado mes de abril, que cosechó un gran éxito, el Centro participó los pasados días 15 y 16 de septiembre en la tercera edición del Foro EURO MED TELCO, un encuentro que, bajo el lema "The port of the future" tuvo lugar en Trieste (Italia).
El objetivo del encuentro fue presentar y promocionar propuestas y consorcios para la próxima convocatoria europea en el marco de Horizonte 2020 –incluyendo acciones CSA y RIA- y también promover futuras colaboraciones y oportunidades B2B. 
En este sentido, la participación del CITIC se plasmó con la intervención de los investigadores del CITIC Marcos Ortega –responsable del área de visión artificial y procesado de imágenes- y Paula Fraga –investigadora especialista en tecnologías electrónicas y comunicaciones-, quienes dieron a conocer las capacidades y experiencias del Centro adquiridas en el ámbito de puertos inteligentes, SmartPorts, a través de su presentación "Enabling Galician Ports of the Future". 
Además, el segundo día de las jornadas se realizaron reuniones bilaterales en distintas mesas de actuación –TIC, electromovilidad y puerto limpio- en las que el CITIC entabló relaciones más estrechas y dio su punto de vista respecto a posibles ideas de proyecto, las cuales suscitaron un gran interés por parte del resto de participantes. 
Este encuentro está organizado por la Italian Association of Electrical, Electronic, Automation, Computer and Telecommunication Engineering Section Friuli Venezia Giulia (AEIT) junto con la asociación española y AICT (AEIT Society for Information and Communication Technologies), además de contar con el apoyo de la autoridad portuaria de Trieste y la colaboración de su universidad y otras instituciones locales.