Investigadores del CITIC asisten a la 12ª edición del Congreso VISAPP en Oporto
La pasada semana, del 27 de febrero al 1 de marzo, varios investigadores del CITIC se desplazaron hasta Oporto (Portugal) para asistir a la 12ª edición de VISAPP –International Conference on Computer Vision Theory and Applications-.
Este evento es un punto de encuentro para investigadores, ingenieros y profesionales de este ámbito. En la edición de este año se abarcaron diversos temas -formación y pre-procesamiento de imágenes; análisis y comprensión de imagen y vídeo; movimiento, seguimiento y visión estéreo; y aplicaciones y servicios-.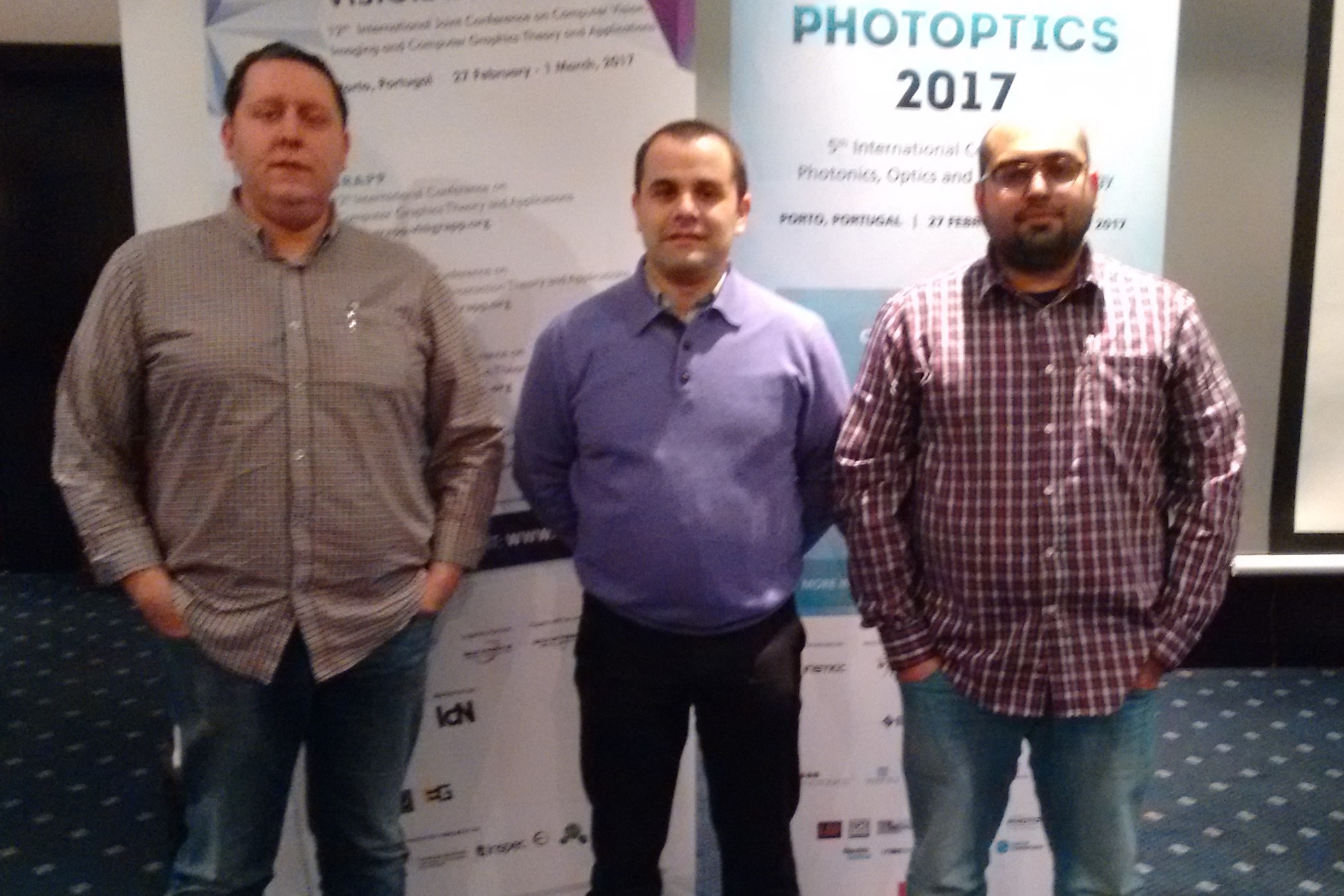 Joaquim de Moura, Jorge Novo, Marcos Ortega, Noelia Barreira y Pablo Charlón, además de asistir a este evento, presentaron el trabajo "Image and Video Analysis", que propone una metodología para la clasificación automática de vasos entre arterias y venas en las imágenes del fondo del ojo. Una propuesta probada y validada con 19 retinógrafos de reflectancia en el infrarrojo cercano.
La próxima edición del Congreso VISAPP ya tiene fecha y lugar. Se celebrará en Funchal (Madeira) del 27 al 29 de enero de 2018.