Investigadores del CITIC participan en el Congreso Eurocast 2017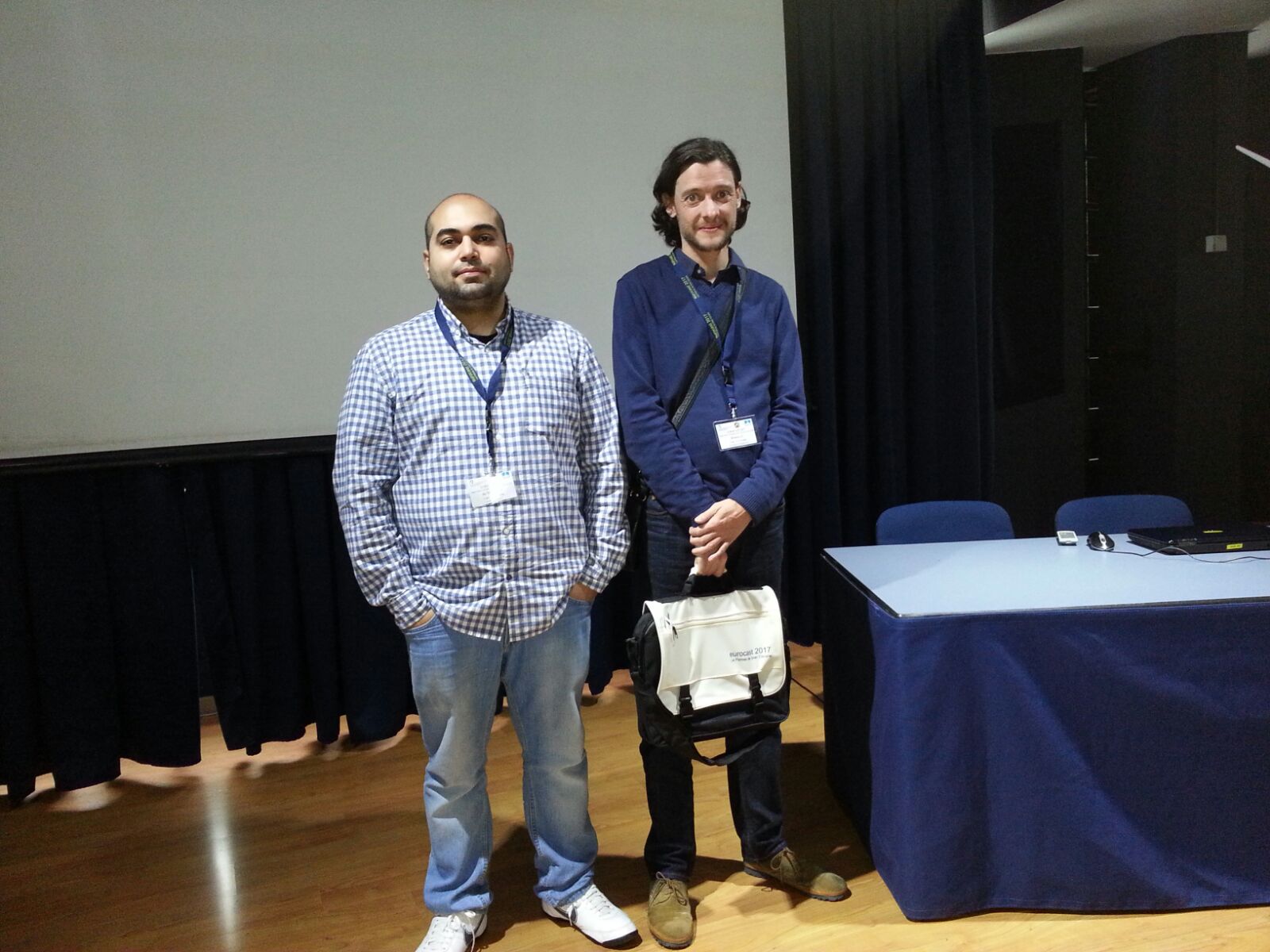 Finaliza la semana y con ella el Congreso Eurocast 2017, en el que han participado varios investigadores del CITIC. Este encuentro, organizado por el Instituto Universitario de Ciencias y Tecnologías Cibernéticas de la Universidad de las Palmas de Gran Canaria, la Universidad Johanes Kepler de Linz (Austria) y el Museo Elder de la Ciencia y la Tecnología de Las Palmas de Gran Canaria, ha tenido lugar en las instalaciones de este último.  
El Coordinador del CITIC –Manuel F. González Penedo-, ha organizado junto con la investigadora de la Universidad de Barcelona -Petia Radeva- el workshop "Computer Vision, Deep Learning and Applications". Este taller contó también con la participación del investigador del CITIC José Rouco Maseda (a la derecha en la imagen) que realizó las funciones de chairman.
Durante los seis días que ha durado el congreso, en el taller se han abordado distintas temáticas, como el análisis de imagen y vídeo, el machine learning como técnica para el análisis de imágenes o aplicaciones que se pueden encontrar en este ámbito, como son el reconocimiento facial, el reconocimiento de gestos, el procesamiento de documentos o la inspección visual.
Asimismo, un tercer investigador del CITIC ha participado en la presente edición de Eurocast: José Joaquim de Moura Ramos (a la izquierda en la imagen) presentó el trabajo "Interactive Three-Dimensional Visualization System of the Vascular Structure in OCT Retinal Images", que ha sido publicado en el libro de Extended Abstracts del congreso.