Un investigador del CITIC presenta un toolkit para procesamiento del lenguaje natural en el ANLP 2018
El investigador Marcos García-González, del área de Ciencia de Datos e Información del CITIC e investigador postdoctoral del Programa Juan de la Cierva, asiste estos días al Second International Workshop on Advances in Natural Language Processing (ANLP 2018) que se celebra en Valencia en el marco del Fifth International Conference on Social Networks Analysis, Management and Security (SNAMS-2018).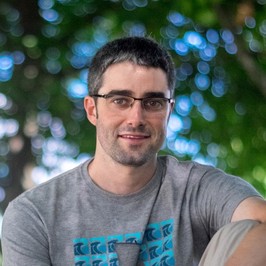 Marcos García-González presentará en el evento el "LinguaKit: a Big Data-based multilingual tool for linguistic analysis and information extraction", un toolkit para procesamiento del lenguaje natural y minería de texto multilingües que implementa diversas herramientas para análisis, extracción, anotación y corrección lingüística, así como para su integración en una infraestructura Big Data. La mayoría de los módulos están disponibles para español, gallego, portugués e inglés. El sistema está programado en Perl y está disponible gratuitamente bajo una licencia GPLv3.
Los coautores del trabajo, junto con Marcos García-González del CITIC, son Pablo Gamallo, Marcos García, César Piñeiro, Rodrigo Martínez-Castaño y Juan C. Pichel, del CITIUS.