Visitamos Bruselas en el "Smart, Green and Integrated Transport Info Day"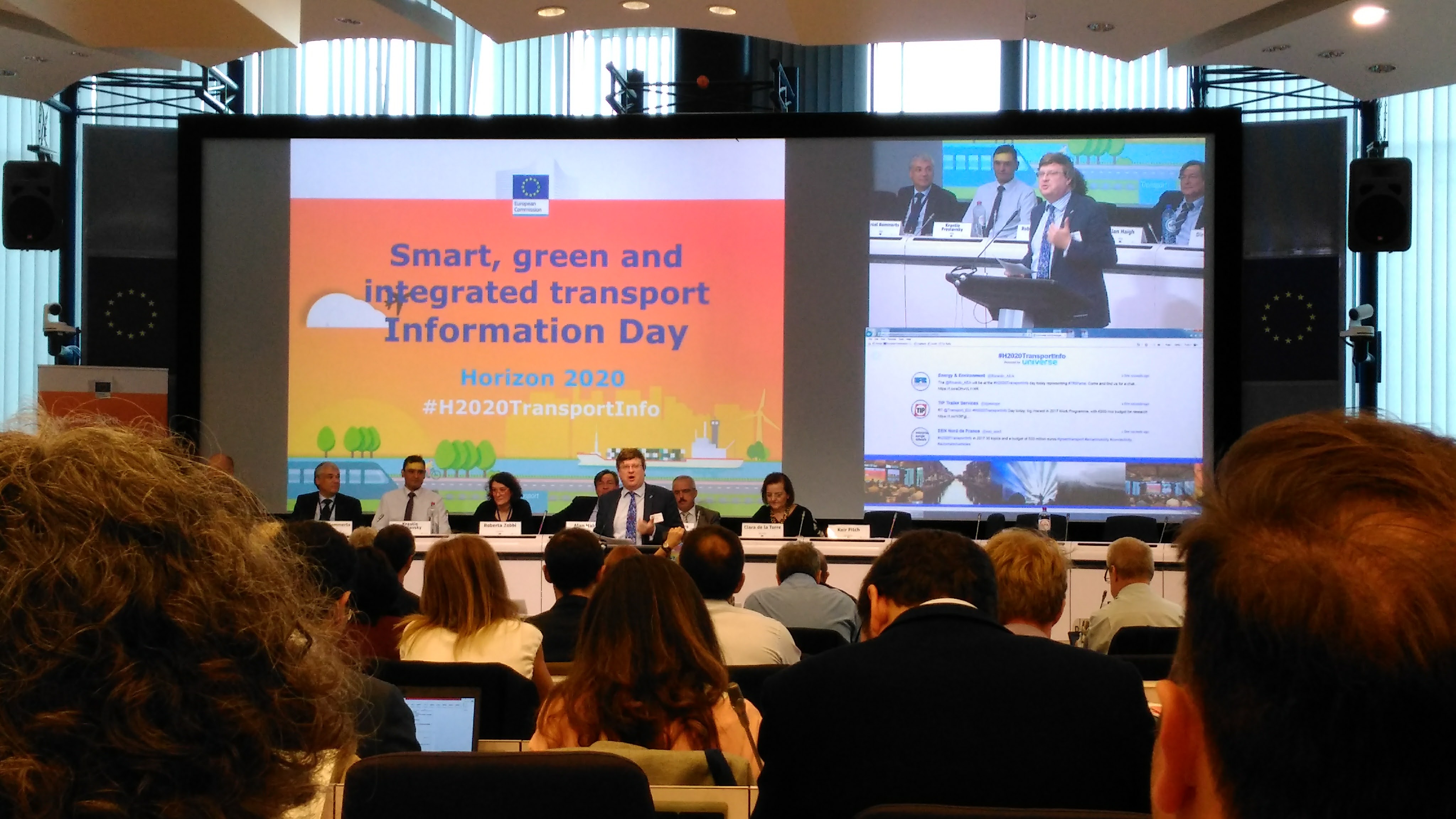 El pasado 28 de septiembre, la Comisión Europea acogió en Bruselas el "Smart, Green and Integrated Transport Info Day", un encuentro dirigido a potenciales candidatos de cara a la próxima convocatoria europea de Horizonte 2020. ¿El objetivo? Presentar y promocionar proyectos, así como fomentar la creación de consorcios en el marco del Programa de Trabajo de Transporte 2016/2017.
El CITIC puso el foco en la convocatoria "The port of the future", gracias a la intervención de Paula Fraga Lamas –investigadora especialista en tecnologías y comunicaciones- y Lucía Ramos García –investigadora especialista en visión artificial y procesado de imágenes digitales- en diversas reuniones bilaterales, dando a conocer las capacidades y experiencia adquirida por el Centro en diferentes proyectos SmartPort en los que participa , con el objeto de establecer nuevas líneas de colaboración. 
Con el objeto de promover el encuentro entre participantes, diferentes organizaciones tuvieron la oportunidad de presentar sus propuestas de proyectos mediante una breve presentación oral así como participar en reuniones bilaterales. Entre los participantes se encontraban representantes de empresas, universidades y centros de investigación de toda Europa. 
El evento fue organizado por ETNA 2020 (European Transport Network Alliance), ENN (Enterprise Europe Network) e INEA (Innovatoin and Networks Executive Agency) y las presentaciones, grabación del evento y otra información de interés están disponibles en este link.