El investigador Tirso Varela, ponente en el DCC 2019 en Utah
El investigador del CITIC Tirso Varela fue el encargado de presentar el trabajo "Dv2v: A Dynamic Variable-to-Variable Compressor" en la 2019 Data Compression Conference (DCC 2019) celebrada en Snowbird, Utah (EE.UU.) del 26 al 29 de marzo. El DCC está considerado como el congreso más prestigioso a nivel mundial en el ámbito de la compresión de datos.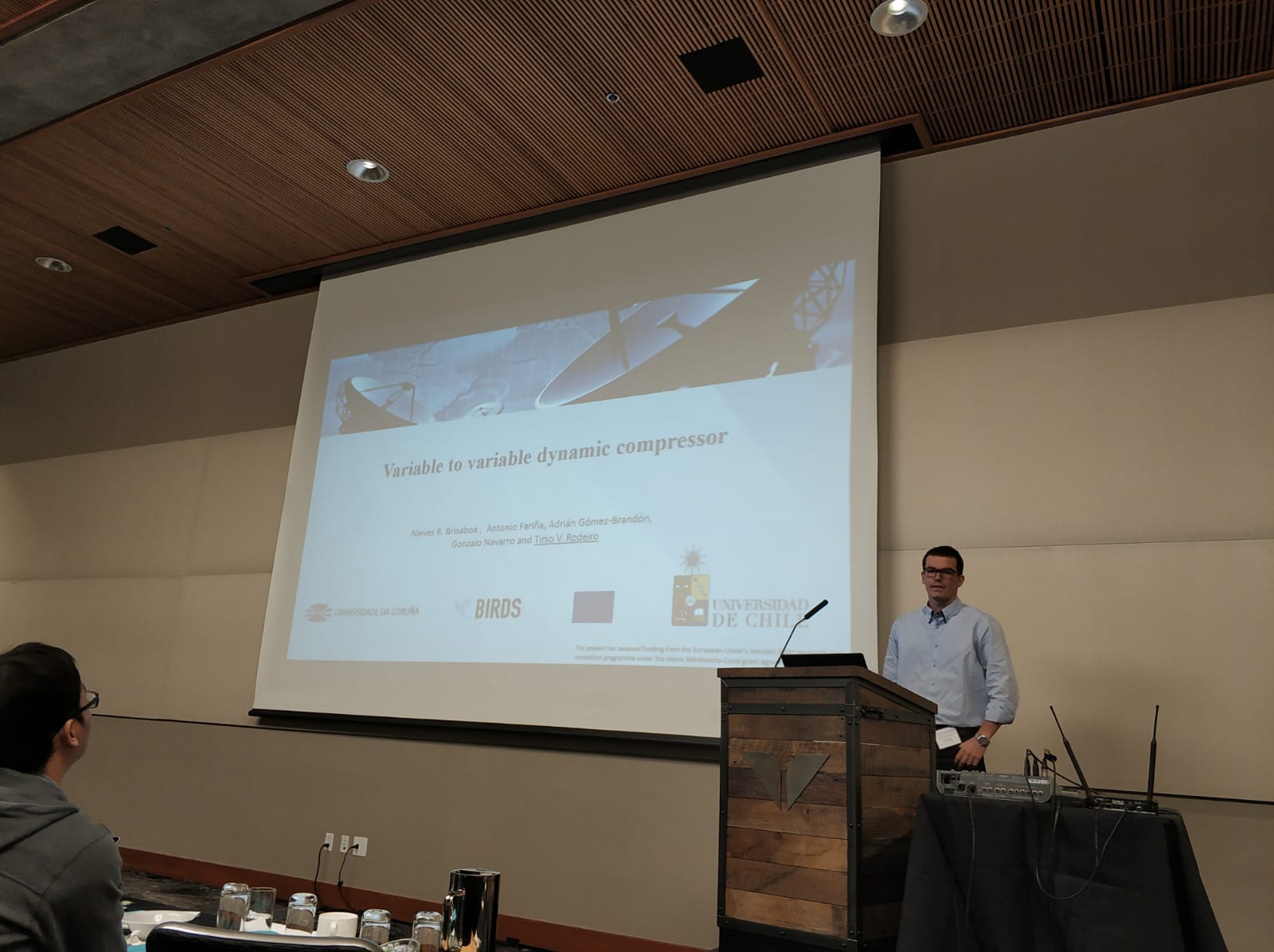 Lo acompañaron Adrián Gómez-Brandón y Antonio Fariña, investigadores del CITIC.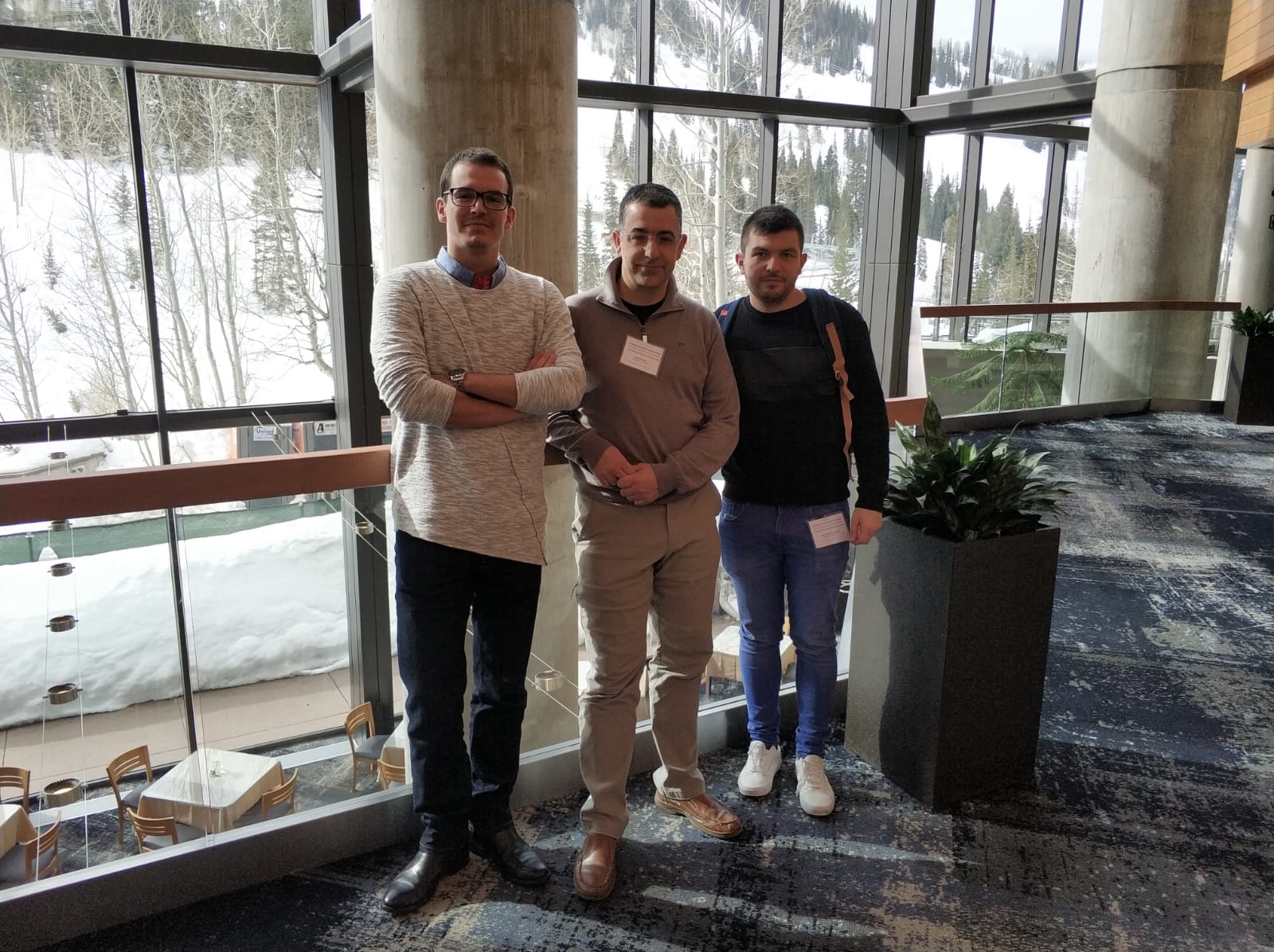 Los tres, junto a Nieves Brisaboa (CITIC-UDC) y Gonzalo Navarro Badino (Universidad de Chile) son los autores del trabajo presentado, que ha sido realizado en colaboración con la Universidad de Chile y fruto del proyecto BIRDS.
El proyecto BIRDS (Bioinformatics and Information Retrieval Data Structures Analysis and Design) está financiado por la acción Marie Sklodowska-Curie (RISE) de intercambio de personal de investigación e innovación perteneciente al programa de financiación de I+D de la UE Horizonte 2020 (proyecto con referencia 690941). BIRDS surge de la necesidad de mejorar el procesamiento de grandes volúmenes de datos existentes en diferentes campos de aplicación como la bioinformática y la recuperación de información. En el proyecto, además de la UDC, participan universidades de Finlandia, Japón, Australia, Chile y Portugal.